News
Senate's temporary home nearing completion
Senators toured the former train station that will be home to the temporary Senate chamber.
Senators got a sneak peek of the temporary Senate chamber, housed in Ottawa's historic train station.
The Government Conference Centre, which was built in 1912 as a train station, will be the Senate's temporary home while Centre Block gets a major renovation. The Senate is expected to move in the new year as the decade-long renovation project gets underway.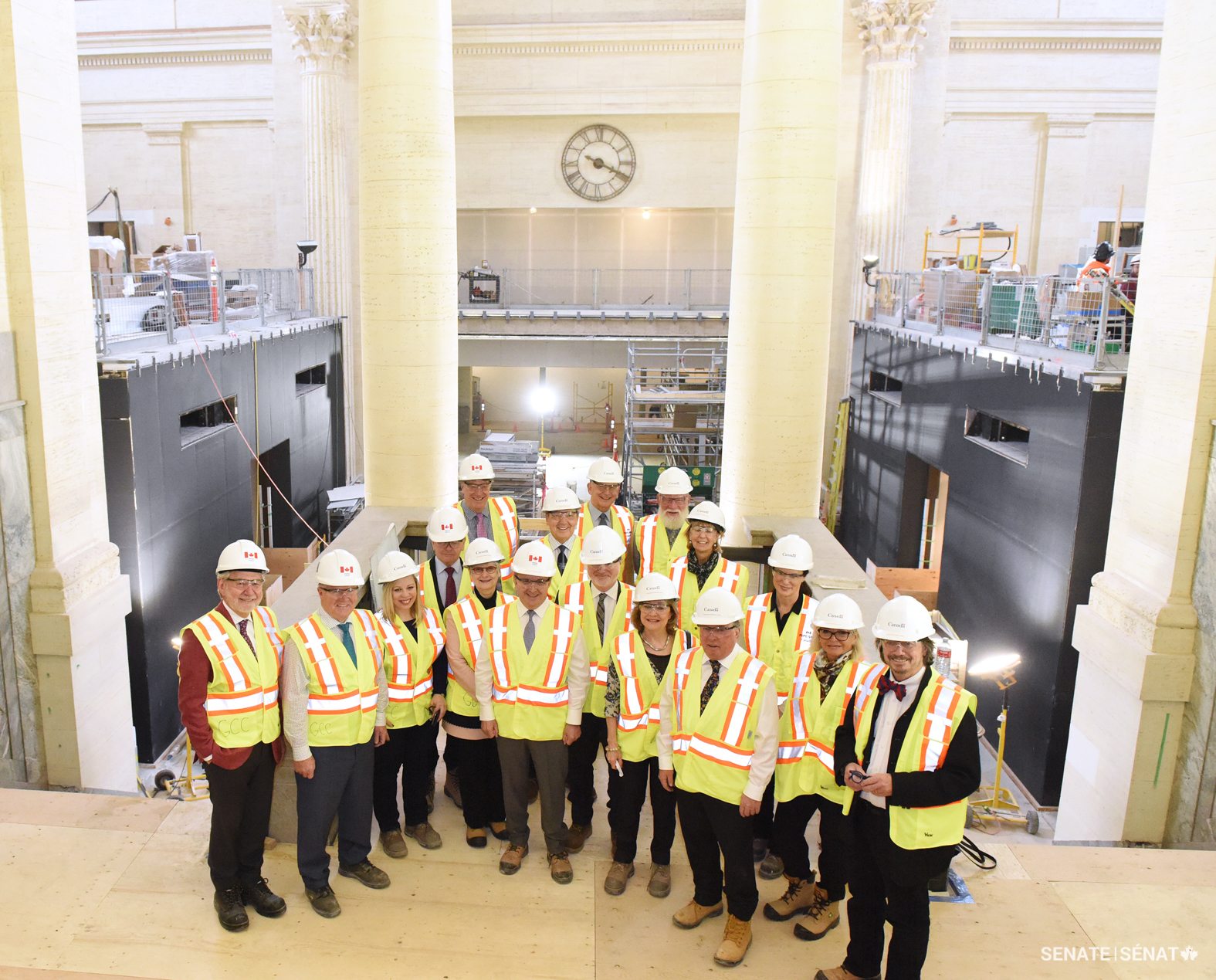 Senate's temporary home nearing completion